Alice & Bud
Actual Client | Industrial, Shipyard and Manufacturing
Alice's husband Bud was diagnosed with mesothelioma in January of 2011. He had many possible instances of asbestos exposure including power plants, shipyards and manufacturing plants. After his diagnosis, he decided to contact the law office of MRHFM that is exclusively dedicated to mesothelioma victims and their families.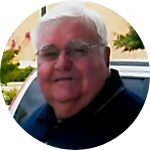 Don – Texas
Actual Client | Sheet Metal Worker
"The office of MRHFM has a very kind and caring array of people associated with them, each one has a very broad knowledge of their duties and get the job done. I would delightfully recommend their firm."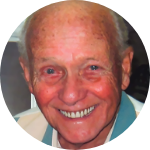 George – Missouri
Actual Client | Tinner-Assembly Worker
"They treat you with the utmost respect and kindness while assuring you of their expertise. They want to understand your particular situation and how you were exposed to Asbestos. They have the resources and experience."
John
Actual Client | Navy Plumbing and Boilers
John was diagnosed with mesothelioma two years ago and it was a complete surprise to him. He was exposed to asbestos in the Navy, while he worked for a plumbing contractor and he also covered boilers with asbestos.
Steve
Actual Client | Industrial, Shipyard and Manufacturing
Steve is a client of the mesothelioma law firm of Maune Raichle Hartley French & Mudd. He was diagnosed with mesothelioma and tells his story of his diagnosis, how he decided to pursue a legal claim and his experience with MRHFM.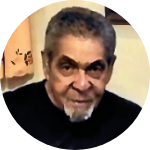 Hubert - Massachusetts
Actual Client |Custodian and Maintenance Worker
"From the time I made the first call and spoke with Cindy, everyone has been professional, courteous, and helpful. The package we received on mesothelioma is excellent and very well put together. We knew nothing about mesothelioma, and this was the greatest resource we could get."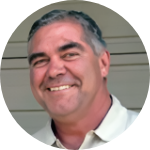 Bret - Utah
Actual Client | Construction and Mechanic
"From the beginning of this journey, MRHFM has guided us through with kindness and professionalism. I came to see firsthand that this is such a legal intensive process that no one could navigate on their own. MRHFM made it as easy as possible for a sick man to help with the investigation, coming to our home on multiple occasions."
Hope & Marty
Actual Client | Airplane Mechanic
Marge Hope's husband Marty was diagnosed with stage 4 mesothelioma. Marty was originally hesitant to file a lawsuit but after meeting the lawyers of Maune Raichle Hartley French & Mudd, he connected with them and felt comfortable to move forward with a claim.
Art
Actual Client
Art was a client of The Maune Raichle Hartley French & Mudd Law Firm. Hear his thoughts about the service he received and what he thinks of MRHFM.
Melvin & Tamlyn - Texas
Actual Client | Ship Builder
"From the first phone call I made to this company, I knew I had made the right decision to go with MRHFM. Instead of feeling like a client we have always felt we were a part of a family. Everyone we came in contact with was awesome."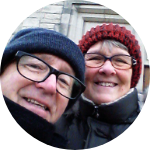 Clint & Karen - Wisconsin
Actual Client | Navy and Painter
"When Clinton was diagnosed with mesothelioma, our initial feelings of shock, disbelief, and fear was followed with, how are we going to get through this? Our financial situation was grim. Clint was worried about me. Because of your work he was able to leave this life, knowing I would be all right financially. Your team was able to get us compensation, plus an allotment from the VA."
Rollie
Actual Client
Rollie was a client of The Maune Raichle Hartley French & Mudd Law Firm. His case was resolved in 8 months. Rollie gives his thoughts about the service he received and what he thinks of MRHFM.
Walter
Actual Client
Walter was a client at Maune Raichle Hartley French & Mudd. He was treated by Dr. Sugarbaker in Boston and is still doing well after five years. Hear his thoughts about the help he received from the firm.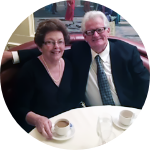 Diann & Guy - Louisiana
Actual Client | Railroad Switchman and Conductor
"I do not know what we would have done without them. We had never had an attorney for anything. They walked us through this process every step of the way. They were there to give us advice and listen to us. Our attorney, James, was wonderful and very patient with Guy. He showed us great respect and we respected him. Guy was always thinking of everyone else. His main goal in life was taking care of his family. I think he died with the peace of mind that he had accomplished that through association with MRHFM."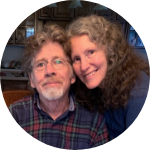 Jack & Gretchen – Michigan
Actual Client | Pipefitter
"In every way possible the good folks at MRHFM have ministered to us in our time of need. From providing medical materials for our education to leading us through the difficult task of our lawsuit. I would recommend starting the lawsuit as soon as possible because you don't know how much time you have and a well prepared case makes all the difference in the world. Jack only lived 9 months after diagnosis. These first months are your strongest months. You can trust MRHFM to do their best for you! We are very grateful."
Robert
Actual Client
Robert was a client at Maune Raichle Hartley French & Mudd. He was diagnosed with a rare form of mesothelioma - testicular mesothelioma. His case was resolved and settled in 1 year. Listen to Robert's thoughts about the help and service he received from the firm.
We care...
You are not alone
Our clients become like family to us. We are ready to stand by you and be your advocate. Most importantly, we are ready to listen to you and your concerns.
Contact Us